nature does not hurry,
yet everything is accomplished
WHO
We ARE
We are students, teachers, children, parents, environmentalists, naturalists,
creators, artists and activists, mostly in and around southern Maine, who share the belief that land is supportive, and work together to learn more about rewilding.
​
Our mission is to deepen the connections between people, each other and the Earth through land stewardship, education and community. We accomplish this by teaching small-scale place-based human skills, leading classes and workshops, facilitating collective educational experimentation, and practicing long-term regenerative foraging.
​
Rewild Maine is a 501(c)3 nonprofit corporation.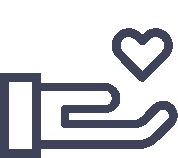 I had a very nice time learning how to make and use a bow drill kit to start a fire today.
I highly recommend taking one of the workshops if you get a chance.
The instructors made the bird identification class enjoyable for my sons (3 and 6) while sharing their knowledge.
They were very patient
and good natured.
Great technical info on IDing edible plants, fungi, invasive species, best practices for foraging, as well as gently offered philosophy on mankind relating to the land.