nature does not hurry,
yet everything is accomplished
WHO
We ARE
We are students, teachers, children, parents, environmentalists, naturalists,
creators, artists and activists, mostly in and around southern Maine, who share the belief that land is supportive, and work together to learn more about rewilding.
​
Our mission is to deepen the connection between people and Earth through land stewardship, education and community. We accomplish this byteaching small-scale place-based human skills,
leading classes and workshops, facilitating collective educational experimentation, and practicing long-term regenerative foraging.
​
Rewild Maine is a 501(c)3 nonprofit corporation.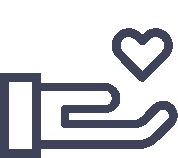 "The work of intellect is to examine,

develop
and express

the

place of human beings

in the world.
This work cannot,

however, exist

without
humans

being in the world.
Make fire,

carry water,
plant seeds."